Dinara Baimukhametova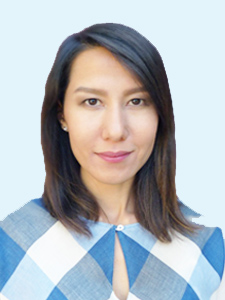 Manager
Certified Tax Consultant

Dinara has experience in the provision of audit services, in particular - in the auditing companies that are part of the international network.
After joining our team in January 2019, she is directly involved in the audits of financial statements, special-purpose audits, tax audits in accordance with ISA carried out in large Kazakhstani and foreign companies. Dinara participates in projects for the restoration of accounting and tax accounting, gives advice on issues related to IFRS, bookkeeping and tax accounting, in accordance with IFRS and the requirements of the RoK legislation for our clients - resident and non-resident legal entities of the RoK, including the preparation of tax reports, financial and other statements.