Raushan Madiyeva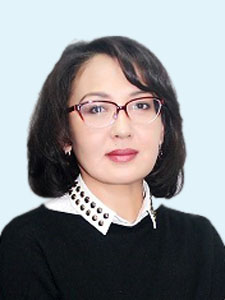 Senior Manager
Certified Auditor
DipIFR (ACCA)
Certified Professional Accountant of RoK
Certified Tax Consultant, Member of the CTC of the RoK

Raushan has 7 years' experience working in the bank sector on the position of the Chief officer of the Financial Inspectorate of the RoK National Bank.
She participated in the implementation of major investment projects in the sphere of production and processing of agricultural products, programs for financing and support of small business entities and micro-credit organizations.
From January 2015 Raushan works in the sphere of auditing services. She has experience in conducting audits of financial statements of major companies in many sectors of economy, including financial sector, special-purpose audits, in particular – in the entities of quasi-public sector. Raushan carried out an analysis of financial and economic activity of enterprises, elaborated methodology of conducting special-purpose audits; worked as the manager of the pilot project of special-purpose audit for RoK Accounting Committee.
Raushan joined our team in 2018. She leads auditing projects and takes direct part in conducting audits of financial statements, elaborates accounting policies, gives advice on issues related to the maintenance of financial and tax accounting, IFRS.