Madina Kuantayeva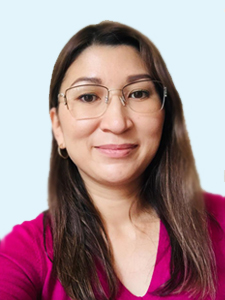 Manager
DipIFR (ACCA)
Professional accountant of the RoK

Since 2006, Madina has worked in the tax and accounting departments of large companies operating in the field of subsoil use, trade, insurance, etc.
After joining our team in 2017, she is engaged in the provision of bookkeeping and tax accounting services to our clients in accordance with the requirements of accounting and tax legislation, IFRS; ensures the submission of necessary accounting information to internal and external users. Also, Madina provides consultations on the maintenance of accounting and tax records, IFRS, etc.