Gulnara Shokibayeva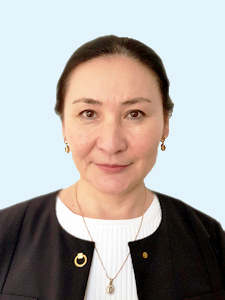 Senior Manager
Certified Auditor, DipIFR (ACCA)
Certified Professional Accountant
Certified Tax consultant
Gulnara joined our team in 2018. More than 14 years she worked in major companies of various economy branches on the positions of internal auditor, chief accountant, finance director.
She has 11 years of experience of work with major auditing companies , in particular - MinTax Audit LLP (2003 - 2007).
Gulnara organizes and directly participates in the provision of services for the audit of financial statements in accordance with ISA, tax audit, development of IFRS-based accounting policies, transition to IFRS, stock taking of fixed assets and inventories. Provides consultations on issues related to taxation, IFRS, bookkeeping.