Karlygash Abyldayeva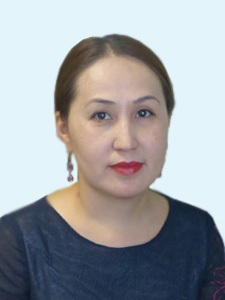 Partner
Head of Audit Department
Certified Auditor, DipIFR (ACCA), CIPA, CAP
Certified Professional Accountant
Certified Tax consultant
Tax Treaty Expert Certificate
She has more than 10 years' experience working as Chief Accountant, Deputy Chief accountant in companies in the sphere of subsurface use, construction, trade.
Karlygash has many years of experience in the audit field.
She organizes the work of our Audit Department on the provision of services to clients for the related to financial statements audits under ISA, elaborating IFRS-based accounting policies, transition to IFRS, stock counts of fixed assets and inventories.
Provides consultations on matters related to taxation, IFRS, accounts maintenance.
She provides consulting services on issues related to IFRS, accounts maintenance and taxation.