Microsoft announced the third generation of Surface Pro Tabs. As the previous models, the latest addition has the multi-position stand allowing to use the device in the regimes of tab and notebook. The thickness of the new model is 9.1 mm, and the SRT size is 12 inches with the proportion of the sides of 3:2. The screens' resolution is 2160 х 1440 px.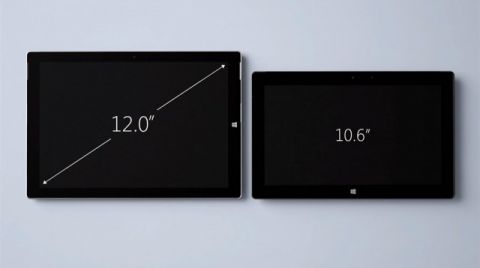 In comparison with the devices of the prior generation, the tab is lighter (800 g.), at that the duration of autonomous work shall increase by 15-20% which is more than the prior modification, in particular, 9 hours. Among the specifications are: Intel Core i3, i5 and i7 and USB 3.0, microSD, mini DisplayPort. There are the front and the back cameras with resolution of 5 CPU, which record Full HD video. Once gain Microsoft positions its tab as the device for the professionals which can ensure the comfortable work with such programs as Photoshop. The Adobe representative was even invited for a stage to demonstrate the advantages of the improved version tailored for sensor screens.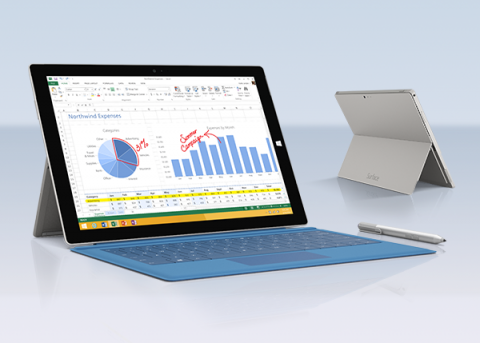 Among the standard communications are Wi-Fi 802.11 a/b/g/n/ac and Bluetooth 4.0 LE. The tab has the new accessories Type Cover allowing the updated and increased by 68% trackpad. The ventilator's efficiency is increased by 30% since in the most cases the ventilator's work is almost silent. The new system of the magnetic locking devices enables the more close connection of a keyboard and display thereby simplifying the tab working as the laptop.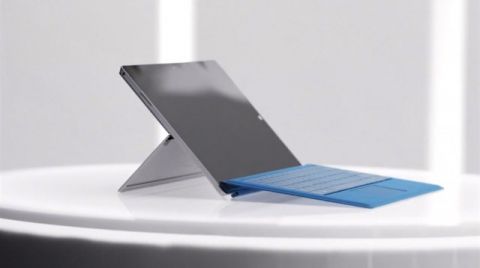 The data input was improved using the pen. It switches the tab opening the OneNote to input the data. The pen enables to make the pictures and attach it to OneNote. Also by pen you can send the records to the cloud storage thereby synchronizing them at all the user's devices.
| | |
| --- | --- |
| Core i3, 64 Gb, 4 Gb RAM – | $799 |
| Core i5, 128 Gb, 4 Gb | $999 |
| Core i5, 256 Gb, 8 Gb | $1299 |
| Core i7, 256 Gb, 8 Gb | $1549 |
| Core i7, 512 Gb, 8 Gb | $1949 |
The minimum cost of Surface Pro 3 shall be $799, the preliminary orders shall open on 21 May, and the sales shall start on 20 June. The long-awaited Surface Mini was not announced.
Source: theverge.com